Major Products History
We Come From Good Stock
Connection, collaboration, and experience are essential ingredients of success, and that's why Major Products has been a leading, family-owned food manufacturer of soup bases, stocks, flavor systems, gravies, bouillon cubes, and sauces since 1951. The DeRose family has a rich history of working diligently to maintain strict quality standards that bring value, consistency, and global flavors to the market.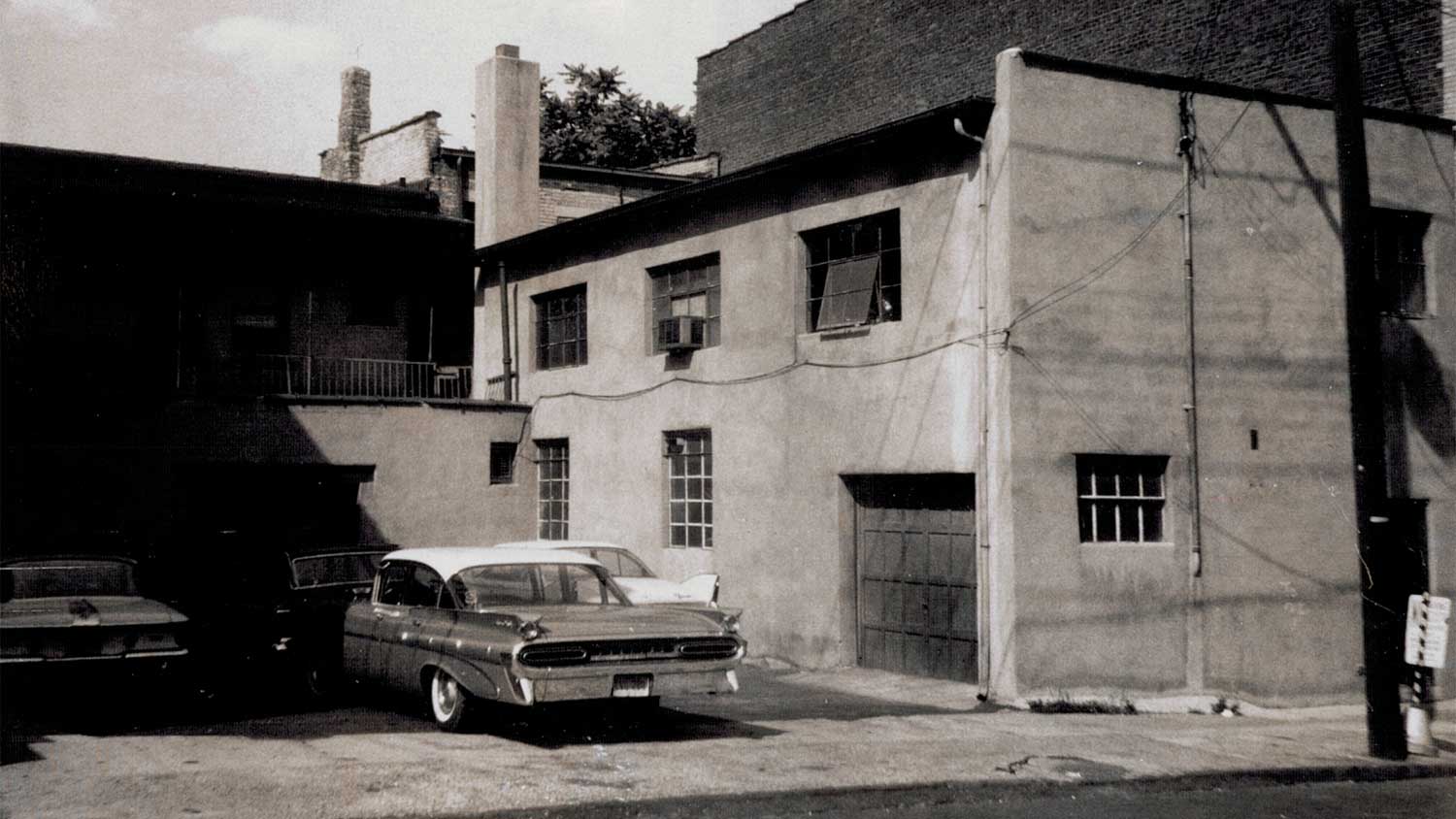 A family business from its very first days, Major Products was formed by Daniel DeRose Sr. and Daniel DeRose Jr. in September 1951. Daniel Sr., a mechanic, and Daniel Jr., a graduate of Syracuse University and a Naval veteran, started the company from their garage in Newark, NJ. The father-and-son duo began producing basic soup bases as well as other food items for the restaurant trade. A natural salesman having pedaled Apple Cider Vinegar to restaurants in the Syracuse market, Daniel Jr. frequently drove his father's panel-sided station wagon from Newark to Syracuse to sell their earliest batches. Business was predictably difficult in those days, but through hard work and perseverance, sales continued to grow and Major expanded their horizons.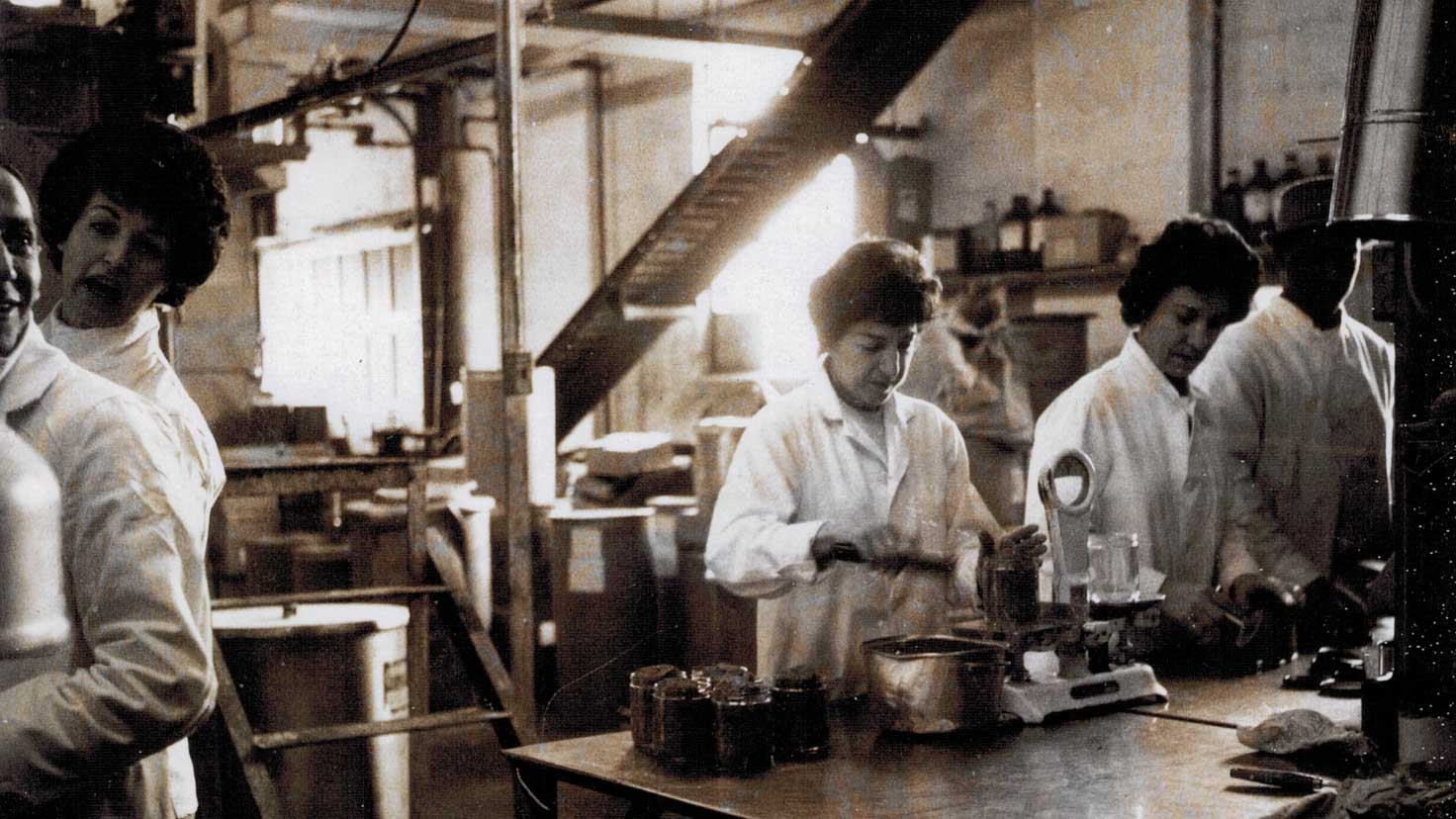 As the business took shape, they upgraded their space and moved to a nearby manufacturing facility in Newark, NJ, which allowed them to service a wider footprint. By the early 1960s, Major Products had outgrown its first facility, and the company made the move to Little Ferry, NJ, where the company's corporate headquarters are still located today, to help accommodate growing customer demands. Throughout the following decades, this trend of growth continued, and it hasn't stopped since. By the 1970s, they purchased a second plant in South San Francisco, CA, which eventually moved to a larger facility in Las Vegas, NV. In 1989, the company expanded across the pond and formed Major International in the UK. After nearly three decades of success in the UK and European market, Major Products spun off the overseas operations in 2017 to focus exclusively on their North American business.
Today, Major Products is still family-owned and operated, and the business is led by Daniel Jr's two children: Dan DeRose III, President, and Valerie Leimer, Chief Operating Officer. They carry on the great legacy their father and grandfather left behind and continue to build upon the strong foundation. They've built an experienced Leadership team that genuinely cares for their customers and employees. Their team includes culinary professionals and food scientists who collaborate with Major Product's Sales and Product Development teams to bring their customers, some of which have consistently worked with the company as their food manufacturer and supplier since the very beginning, the finest quality products.
Major Products Manufacturing
Recipe for Success
Building upon the success created by three generations of DeRose leadership, Major Products continues to grow and invest back into the company. They've recently added new production capabilities and updated to state-of-the-art equipment in New Jersey, including the installation of a new kettle system in 2021, enabling the company to handle both hot and cold fill for liquid concentrates and bases. Another recent upgrade is their conversion to solar energy in 2020, which provides for about 75% of the facility's energy requirements.
In Major's Las Vegas facility, a recently completed substantial expansion nearly doubled the size of the current operation and added significant capacity to serve existing clients and take on new ones.
What else does Major bring to the table? Highlights include:
Two USDA plants, in New Jersey and Las Vegas, with the capacity and scalability to meet all your needs.

GFSI compliance and auditing by industry-leading third-party firms in the food production industry, ensuring a safe food supply chain.

A diverse group of product lines, including soup bases, stocks, gravies, bouillon cubes, and sauce mixes targeted to food service and industrial operations.

A range of available product formats to fit any application, including paste, granular, wet-granular, soft cubes, and liquids.

A collaborative working arrangement with our niche flavor company to help you create unique, signature ingredients for your finished product.
Sales Professionals
Experienced sales professionals who know the ins and outs of your industry
Major's highly experienced sales team is knowledgeable about the products and customers they serve. Whether you are a foodservice distributor, operator, industrial manufacturer, or restaurant chain, you'll be in great hands with an experienced member of the Major Sales team who specializes in your specific type of business.
Culinary Expertise
Collaborative cuisine and trained expertise
to take your products to the next level
Culinary expertise is essential to making great products and collaborating with customers, so Major's trained Culinary team is at your disposal for recipe and product development. Our team's diverse range of backgrounds include experience with fine-dining establishments and casual restaurants, varying types of restaurant chains and hotels in some of the largest (and most niche) metropolitan markets in the United States. They travel both domestically and internationally to receive training enabling them to deliver business building solutions to your establishment.
Research and Development
A team of technically trained experts, working together to meet your needs
The Major Products R&D team thrives on the challenge of assembling new and innovative flavors tailored to meet your exact needs, allowing you to be creative and fresh in your ideas for finished products. If you have an existing product you want them to replicate, this team can create a solution working within your stringent ingredient, food safety, and nutritional requirements. Whether at your facility or here at one of Major's, our R&D team is ready to collaborate with you on your next project.
September 2021 marks the 75th anniversary of Major Products. As our journey continues, we remain committed to food safety, customer happiness, and collaboration, and will always make our decisions with our customers in mind. We look forward to forming new partnerships and continuing to strengthen existing ones, and we hope to learn more about how we can work together to meet your specific needs.
Mission and Core Values
MISSION
To be customer-obsessed throughout our organization:
Aim to Impress

O

ur Customers

Always

D

o the Right Thing

Earn

O

ur Customers' Trust

Be Dependable
CORE VALUES
Achieve our mission by committing to our core values…
Food Safety: Only use pure and wholesome ingredients and insist on the highest production standards without compromise.
Conduct: Be honest, professional, accountable, respectful, and helpful.
Teamwork: Strive for greatness in everything we do. Achieve team success through hard work, selflessness, working together, and trust.